You're planning to attend Tomorrowland 2022, the biggest music festival in the Alps? Then read on this guide as we take you through some of the must-does and must-have to enjoy as much as possible the event in Alpe d'Huez.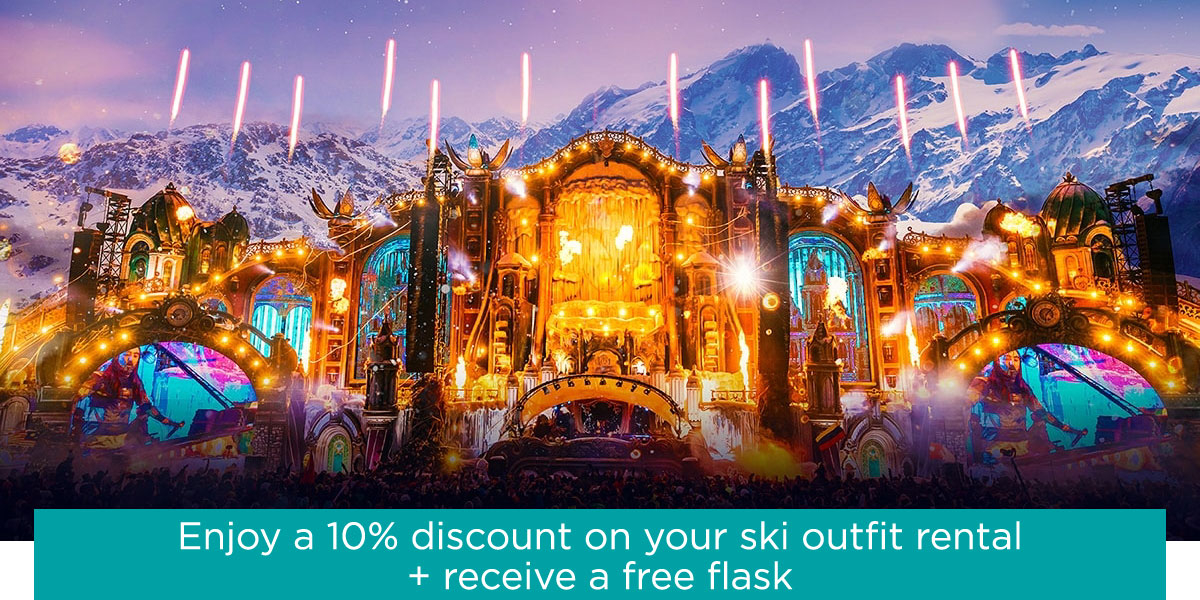 Some contextual elements: As you know the event will take place in l'Alpe d'Huez one of the biggest ski resorts in France, from the 19th to the 26th of March. For this second edition, the organisers offers three different types of packages. The 7day, the 4day as well as the 1day package. Only 25 000 packages are available and knowing the popularity of the event (+90 different nationalities represented) better hurry up to be part of it!
Once there, how to make the most out of it: With no less than 8 different stages in the whole ski resort, it's recommended to anticipate your daily schedules to enjoy as much as possible ! In order to do so, we advise you to get two documents* : Festival plan of the stages, and Schedule of the sets. It will give you the opportunity to plan your day according to the DJ sets of your favorite DJs.
Why attending a festival in the Mountains is different: The festival will bring you up to 3300m of altitude (highest stage at Pic Blanc) ! Which requires a specific preparation when it comes to « what to wear ? ». It has to be waterproof and keep you warm in order to face any type of weather conditions. For this specific needs, you're at the right place as at Ski-Chic we rent stylish and comfortable outfits!
The ski outfit rental – the perfect deal: Our outfits are from Salomon, The North Face, or Quiksilver, the guarantee of enjoying a comfortable and warm outfits no matter which conditions you will face. Additional advantage regards the free delivery and return directly from l'Alpe d'Huez, no hassle and no extra luggage costs in sight. On top of it, enjoy a 10% discount and a free goodies to make the most out of your trip to Tomorrowland!
---
How to rent your ski outfit?


---
Explore our collections
You won't say that we didn't warn you ! Your choice to make now if you wish to dance in style on the sets of Dj's such as Afrodjak, Martin Garrix, Steve Aoki, and much more. The Ski-Chic team wishes you a wonderful edition !
---
*Those documents are accessible directly on the official website of Tomorrowland winter.