Fusalp is a real symbol of French know-how in the world of skiing. From a small shop in Haute Savoie to an Olympic Games supplier, this brand has evolved over time while never losing its chic and authentic feel.
Between the lake and the mountains, Annecy is where Fusalp grew and thrived. Created in 1952 by two tailors from this city, Fusalp quickly revolutionized skiwear. Their know-how derived from their experience in haute couture and their original cuts made it possible for them to develop innovative products for the ski industry.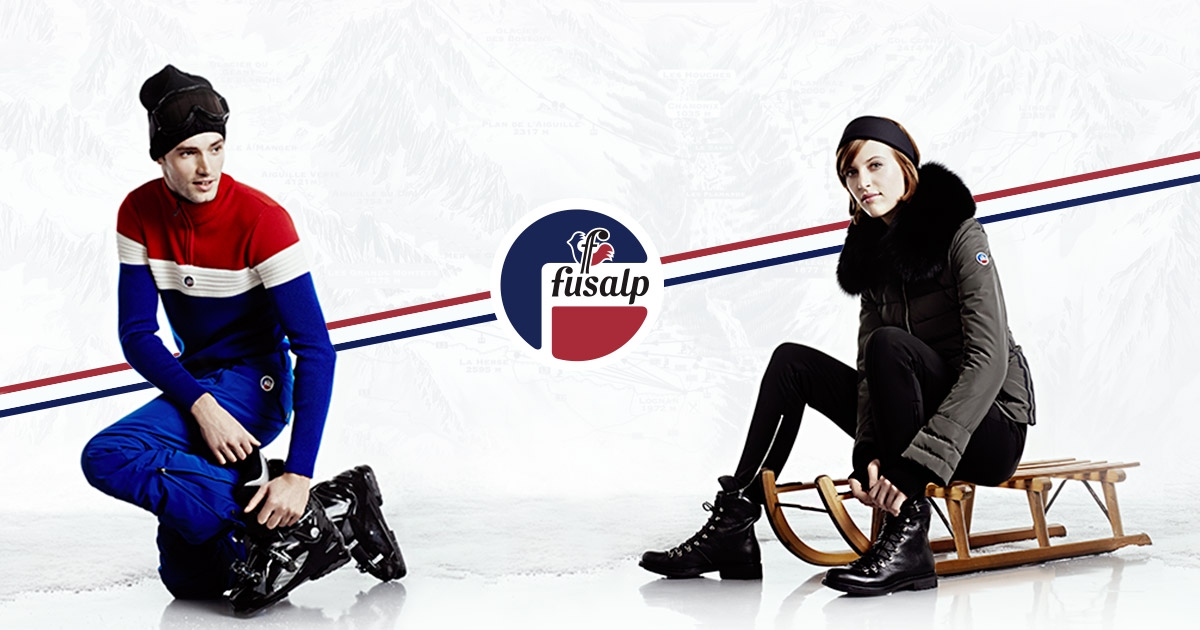 Fusalp know-how
In this region, home to many champions, there is a spirit of competition that occupies an important place in the brand's creative world. As a result, performance and competition are the inspirations for Fusalp clothing.
Alexandre Fauvet - Fusalp's CEO since 2014 talks about the brand: "Fusalp is one of the French Olympic heritage brands. It has a very long and rich history in France and abroad, as well as product know-how focused on innovation. Fusalp inspired fashion designers in the 1960's and 1970's and it started its own ready-to-wear collection very early on".
The first "Fuseau" stretch ski pants, the brand's emblematic product, were made for sports competitions in the 1950's. Their tapered cut associated with the first innovative and technical fabrics gave it a stylish look and excellent technical characteristics, synonymous with top performances.
And today?
Made with new technical fabrics, the Fuseau has become a unique fashion item that is indispensable on the trails. Today, Fusalp is no longer only focused on skiwear and the company is developing in other sectors.
With brand ambassadors such as Antoine Dénériaz, the 2006 Olympic Gold medal winner in the downhill, the brand has surrounded itself with experts who help to develop innovative new products. Thanks to feedback from the athletes, the brand has been able to adapt its textile technologies for more garment lightness, waterproofness, breathability and warmth.
SOURCE : FUSALP, E-MARKETING