From €28.25 /day
Retail price €930.00
What my package contains
Ski outfit packages will be delivered to your resort accommodation the day before your first selected ski day.
All items will be delivered in a personalised package, in your selected sizes. The following items are included in this Fusalp ski package:
Fusalp men's ski jacket - Dark blue Gustavo model
Fusalp men's ski trousers - Black Valloire model
Reusch men's ski gloves - Black Sandor model
Bollé men's ski goggles - Black Nova II model*
*Opportunity to select over the glasses goggles (OTG)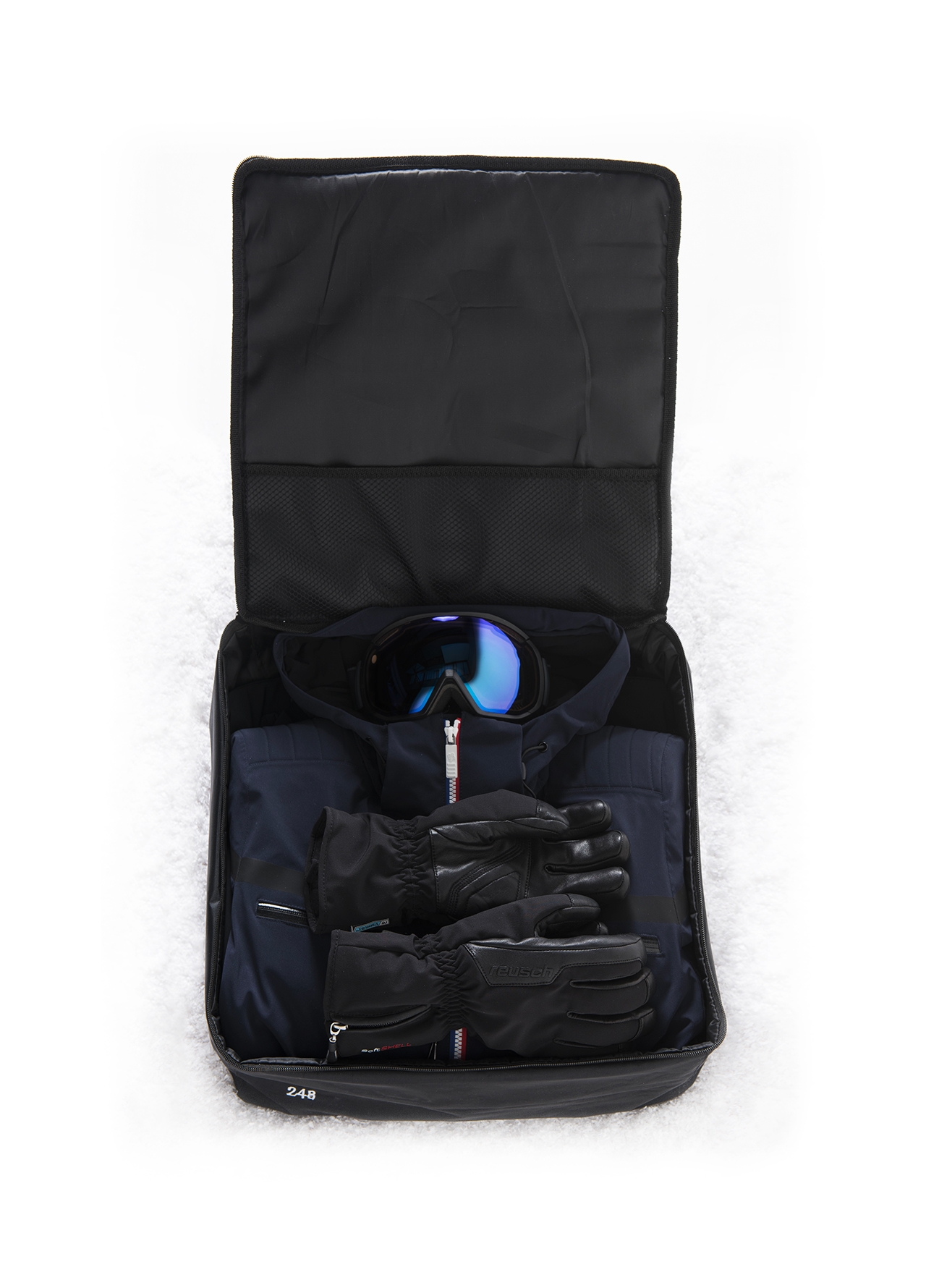 Care information
Your Ski-Chic.com package contains a full set of top-of-the-range ski clothes and ski accessories by well-known brands. Before delivering your chosen ski outfit, each item is carefully treated so that its technical and aesthetic characteristics are preserved, thus guaranteeing you the best possible experience. To make the most of your ski outfit, you should therefore carefully follow the instructions below :
Hang up the jacket and trousers on a hanger at the end of each day.
Put the goggles back in their case at the end of each day.
Keep all the items in a dry place overnight.
Do not dry the gloves, or any other item, on a radiator or close to a heat source (radiator, hob, lights)
Do not try to clean the items by yourself. Only Ski-Chic.com is able to clean any of the items in your outfit.
Reviews (3)
Qualité du service :
Qualité du produit :
A warm ski outfit for the cold and snowy weather during our stay. The service requires an additional choice in the colors to be perfect ! Seamless delivery when we arrived, we chose the prestige pack with insurance. I recommend.
Qualité du service :
Qualité du produit :
Timely delivery at my arrival location. Very friendly and especially clothes in very good condition and resistant to cold!
Qualité du produit :
Qualité du service :
Ski-Chic provides absolutely faultless service and are always making sure that the customer experience is great. They not only accommodated my request for delivery at a specific address and time but also organised in advance pick-up. The equipment is great, looks fantastic and very warm. Additionally, they provide top of the range clothes which look and feel great. All in all, a great concept which i will definitely be using going forward as so much more convenient than having to travel with your equipment!