From €22.50 /day
Retail price €710.00
What my package contains
By choosing to rent ski clothes and ski accessories from Ski-Chic.com, you are guaranteed to receive a full ski outfit, including a jacket, trousers, a pair of gloves and goggles. All of these items will be delivered to you in a personalised package, in the sizes chosen by you. When you book a Salomon ski outfit, you will receive the following items :
Salomon men's ski jacket - Blue Icerocket model
Salomon men's ski trousers - Black Icemania model
Reusch men's ski gloves - Black Sandor model
Bollé men's ski goggles - Black Nova II model*
*Opportunity to select over the glasses goggles (OTG)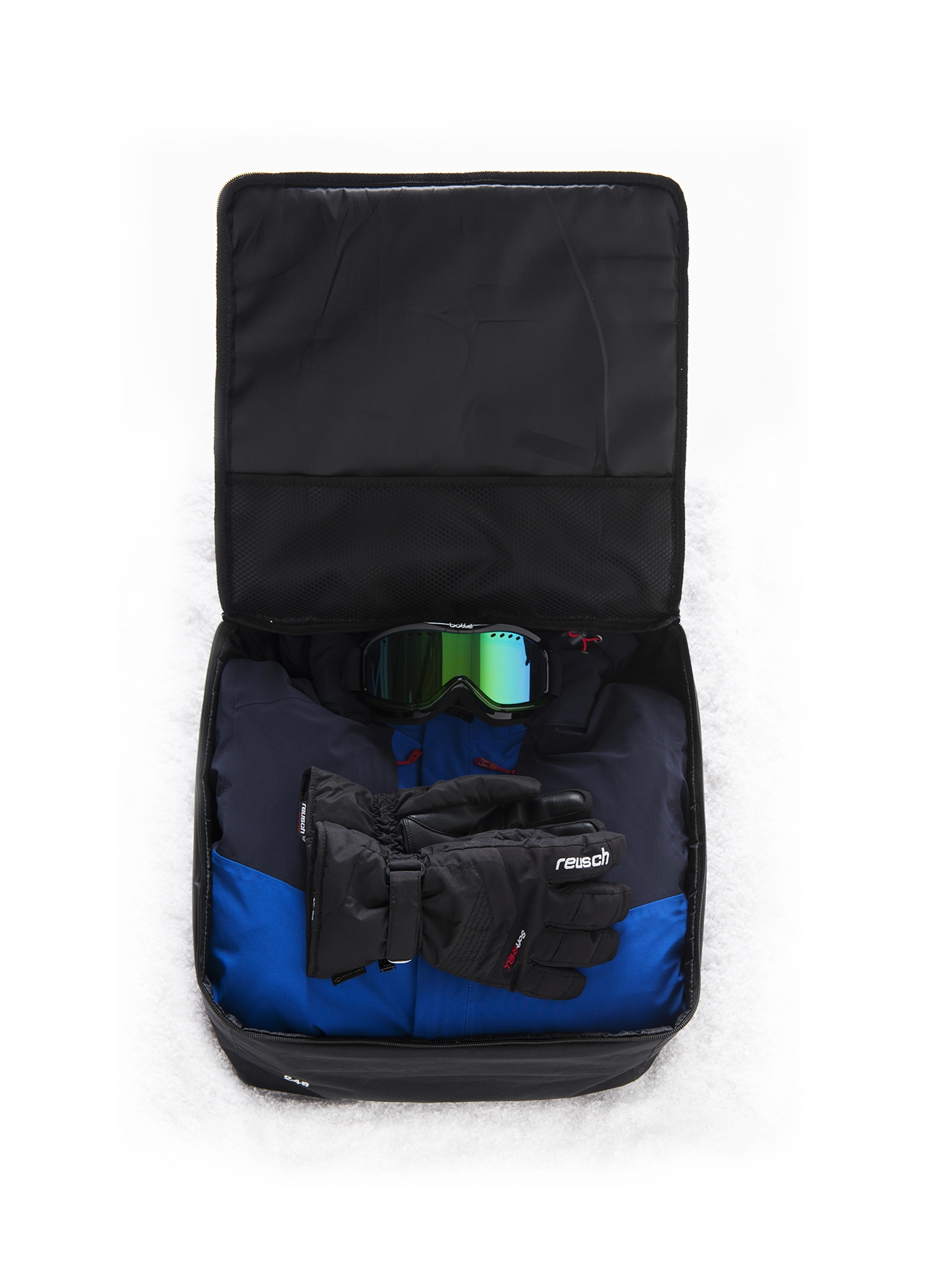 Care information
Your Ski-Chic.com package contains a full set of top-of-the-range ski clothes and ski accessories by well-known brands. Before delivering your chosen ski outfit, each item is carefully treated so that its technical and aesthetic characteristics are preserved, thus guaranteeing you the best possible experience. To make the most of your ski outfit, you should therefore carefully follow the instructions below :
Hang up the jacket and trousers on a hanger at the end of each day.
Put the goggles back in their case at the end of each day.
Keep all the items in a dry place overnight.
Do not dry the gloves, or any other item, on a radiator or close to a heat source (radiator, hob, lights)
Do not try to clean the items by yourself. Only Ski-Chic.com is able to clean any of the items in your outfit.
Reviews (2)
Qualité du service :
Qualité du produit :
A chic ski outfit like the service! With a little attention as a gift in the box. Perfect for the sun on the slopes.
Qualité du service :
Qualité du produit :
The ski outfits delivered were of very good quality. Too bad they do not have more color to choose from. Delivery in resort made our trip very comfortable.